In The Beginning -

Let There Be Marketing
The year was 2015, and our founder Tim Gray was feeling the marketing burnout. The frustration didn't stem from the avalanche of work or any lost love for marketing.
Instead, his frustration sprang from seeing his clients overspend for marketing services and not getting the type of results he thought possible.
He had been hiring different social media and digital marketing companies around Nashville to help the clients at his artist management firm, Grayscale Entertainment.
Agency after agency. Month after month. His clients were receiving a lot of "digital management," yet very little marketing was actually happening, and they were suffering for it. He knew it could be better.
After countless hours of research, taking phone calls and reading one fluffed-up case study after another, he was led to a disappointing conclusion: Each agency spent their time and his client's money, talking at online fans and followers, not with them. How could this convert anyone to care about any brand?
Undeterred, he decided he would simply build a better way. Grayscale Marketing was born!
The plan was to stay focused on the social aspect of marketing and simply apply human nature to the mix. This, along with powerful data, a gift for communication and great content could make a difference.
The idea was simple:​
Drive real customer/fan engagement

Show provable results consistently

Treat each client's business as his own
Essentially, he would build a team that would go the extra mile and provide the ROI he was seeking for his own clients. Then, he would offer it to the wider market.
Within the first three months of doors opening, the agency was nominated for a Facebook Advertising Award. GSM took an unsigned country music artist with a limited budget of $15 a day and created a Facebook video ad that has driven over 100,000,000 views, 94,000 likes, 475,000 shares and counting!
Over the past five years, the company has expanded to offer video production, custom animation, graphic design, branding, publicity, public relations, and more. The goal is to provide the best services and results not just in entertainment, but in any category.
Tell us what your frustration is and we will build a better way.

Live Authentically & Trust Your Voice
We take pride in our culture here at Grayscale. We celebrate, we're courageous, and we change expectations!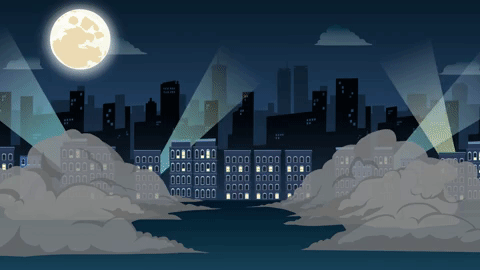 Be Courageous. Keep Promises. High Five
Embrace Discovery.
Question Everything.
Change Expectations
To truly leave a positive and lasting mark in our clients' lives and their business. To be impactful.
1. Fairness, Respect and Honestly
2. Platinum Rule: We treat others better than the way they want to be treated
3. The right thing to do is, "never-not", the right thing to do
4. To be unclear is to be unkind.
1. With Positive Attitudes
2. With Integrity
3. With Focused Activity
4. With Honesty
We grow businesses by providing a simple one stop IMPACTFUL solution for all their communication and marketing needs.
To be the most IMPACTful agency on the planet.
What Are Our Company Habits?
Create Fearlessly

Live Authentically

Trust Your Voice

Continuous Learning

Be Courageous

Keep Promises

High Five

Embrace Discovery

Question Everything

Change Expectations

Maintain & Protect Standards
​
​
Team Key Words: Innovate, Thorough, Idealistic, Resolute, Adept, Enterprising, Evolving, Communication
​
​
​